The dialogue between Education, Research and Territory for Sustainability
ERT - Education Research Territory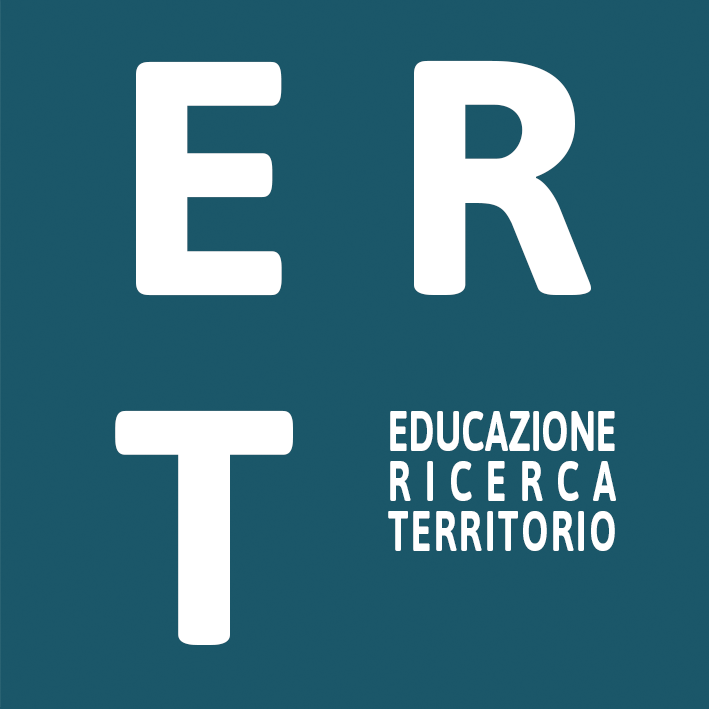 The ERT program of the UNESCO Chair is a path and a format, developed through annual initiatives, with seminars, conferences and educational workshops that address the issues of sustainable development, intertwining education, research and "third mission", as the impact of research on the territory and its governance. The format includes, on a theme chosen in relation to sustainable development and the UN Agenda 2030, specific dedicated moments of discussion and experimentation, identifying three types of subjects as protagonists and target groups: students and trainers; UNESCO Chairs, researchers and scholars; institutions of territorial government and the communities that inhabit the territories.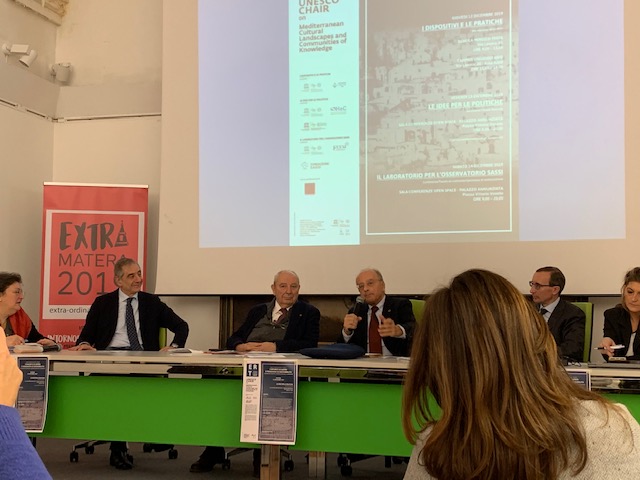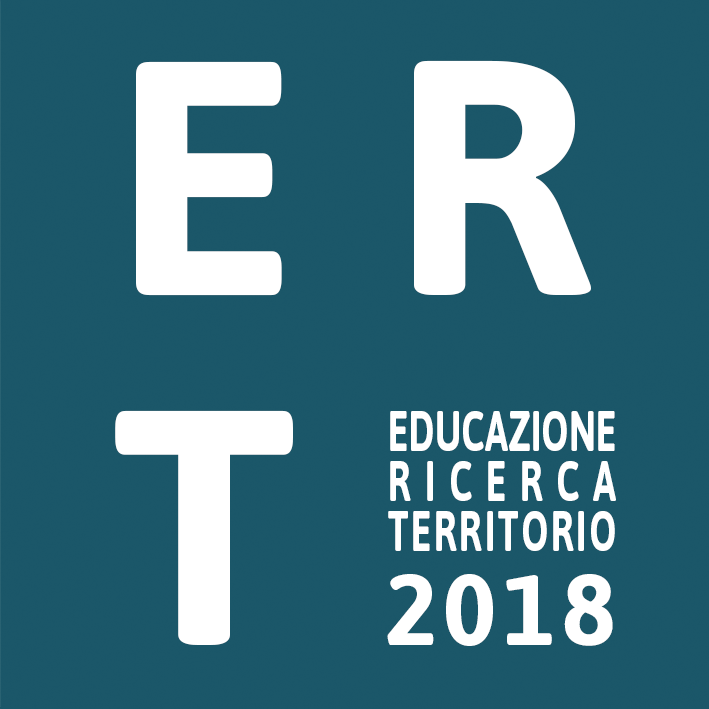 In 2018 it was the 25th anniversary of the inscription of the Sassi in the UNESCO World Heritage List. On this occasion the UNESCO Chair of the University of Basilicata, together with other subjects, organized the first edition of the ERT program, with the title "Giornate di studio, confronto e partecipazione, in occasione del venticinquesimo anniversario dell'iscrizione dei Sassi di Matera nella lista del patrimonio UNESCO".
The program organized by the UNESCO Chair, together with the TEST network of Italian UNESCO Chairs in "Territorial Planning, Urban Sustainability, Tourism" and the Interdisciplinary Centre for Conservation and Sustainable Management of Cultural and Natural Heritage (SHeC-COSP), the Italian Youth Association for UNESCO – Basilicata, the CUG and the Listening Desk of the University of Basilicata, the Sassi Foundation, provided meetings in Matera from the 13th to the 15th of December 2018. 
There were three initiatives on the themes of the universal value of the Sassi and the sustainable enhancement of the cultural heritage with titles:
"UNESCO Heritage and sustainable development: the contribution of the young"

"Heritage and sustainable development: for a circular knowledge"

"Sassi: for a new dialogue in the city"
The anniversary has become an opportunity to resume a participatory dialogue in the city and about the city, a moment of listening to young people and reflecting on how to contribute together and through culture and universal values to the evolutionary goals set out in the UN 2030 Agenda for Sustainable Development.
The 2018 edition also had a focus on the Sassi Observatory.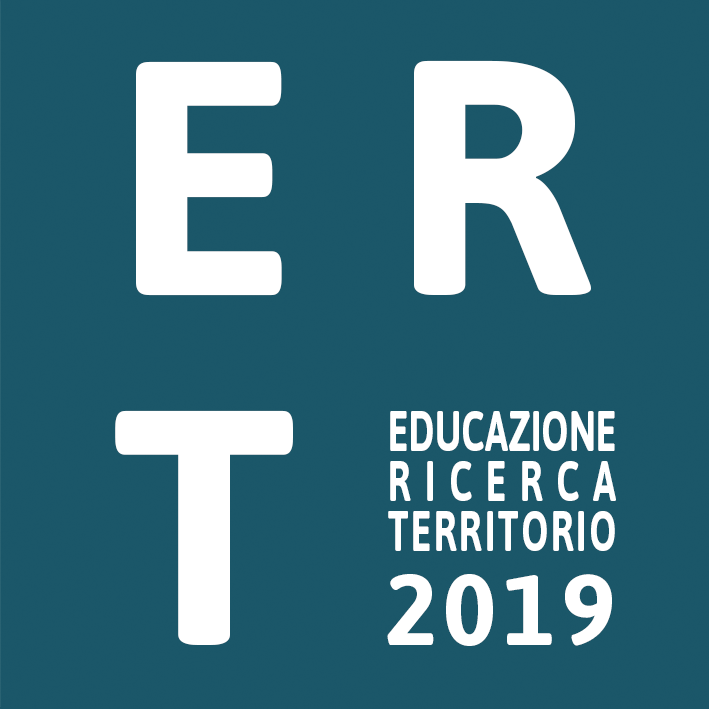 In 2019 the second edition of the ERT program was held under the title "Knowledge communities and sustainability paradigm: devices and practices, policy ideas, the laboratory". The 2019 edition also focused on the Sassi Observatory.